The Ovarian Lottery (PENDING)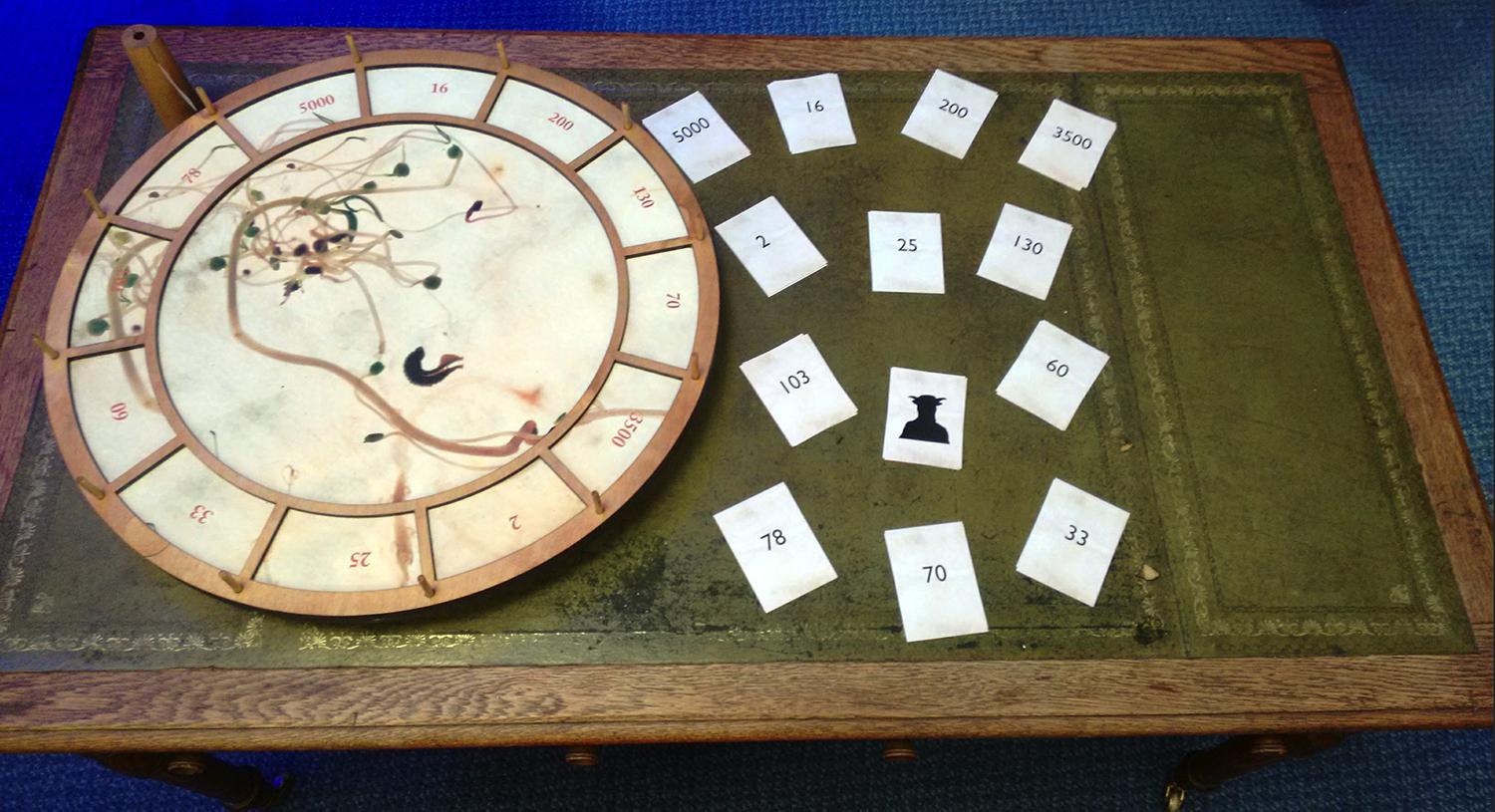 Ovarian Lottery, 2015. Interactive Installation
FACT 1:2women are killed every week in England and Wales by a current or former partner. (Office of National Statistics, 2015)  
FACT 2:25% (1 in 4) women in England and Wales will experience domestic violence in their lifetimes and 8% will suffer domestic violence each year (Crime Survey of England and Wales, 2013/14)
FACT 3:33%(1 in 3)women, globally, will experience violence at the hands of a male partner (State of the World's Fathers Report, MenCare, 2015)
FACT 4:60.Every 60 secondspolice in UK receive a domestic assistance call – yet only 35% of domestic violence incidents are reported to the police (Stanko, 2000 & Home Office, 2002)
FACT 5:103UK women  are suspected to have been killed by men between January and October this year. 103 women dead in 304 days is one woman dead every 2.9 days
FACT 6:78Yazidi female bodies were found in a mass grave in Sinjar, Iraq, in November 2015.
FACT 7:5000murders committed in the name of 'honour' each year worldwide
FACT 8:16.Worldwide, up to 50 percent of sexual assaults are committed against girls under 16.
FACT 9:200.Now the United Nations is recognizing that some 200 million women and girls are "demographically missing" worldwide.
FACT 10:130million girls and women in the world, approximately, have experienced female genital mutilation/cutting,with more than 3 million girls in Africa annually at risk of the practice.
FACT 11:Up to 70 per cent of women experience violence in their lifetime, according to country data available.
FACT 12:3,500intimate partner violence related deaths occur every year in Europe. 77% of all victims of intimate partner or family related homicides are women.
The above are general facts and statistics on violence against women and Girls. The resources are collected from several sources: UN WOMEN (The United Nations Entity for Gender Equality and the Empowerment of Women)and Refuge